What is BJP about?
Black Jack Productions LLC is a small business that consists of Rodney and Sachiyo Little, that was founded by Rodney in 1996. BJP originally took form as an illustration and sequential art production studio. It was one of three production studios of Independent Comic Book Publisher Panther Comics, which was founded by Ruselis Perry, Anthony Little, Jason Little and Rodney Little. From humble beginnings as an illustration and sequential art production studio, we now specialize in Visual Communications with a foundation in graphic design, but an emphasis on successful cross media communication.
Our Talented Leadership Team
Rodney T. Little - Owner/Creative Director

A native of Colorado Springs, CO, I lived in Okinawa and Hokkaido, Japan with my beautiful wife and daughter, where I worked as a lead Japanese - English translator and web developer. Prior to that I spent seven years working as an ESL teacher in Elementary schools. I developed original lesson plans and curriculum that utilized my visual communication skills to aid students.
Throughout the years I have been fortunate enough to have the opportunity to explore various facets of research, design, media, web and communications work. Having now come full circle, I can say that I have four primary areas of expertise: Visual Communications, Web Development, Media Production and Multi-language services consulting.
Sachiyo Little - Co-Owner/Project Manager
Sachiyo handles back office duties for us, and ensures that project tasks are on track and that they complete on time. She also is the lead on Japanese projects for us.
Katrina Rucker - Implementation Manager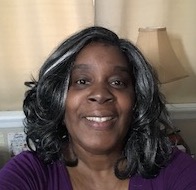 Katrina is a veteran local entrepreneur that has partnered with Black Jack Productions on various projects dating back to 1997. Having run her own business, and engaged with local minority professionals, she is the perfect fit for this role and help ensure projects run smoothly from start to final training.
Raven Ingrao - Lead Designer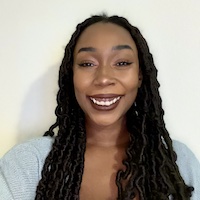 Raven is a graphic designer who has been working in the field for over four years. She is a celebrated graduate of the design program at Pikes Peak State College, in Colorado Springs. Raven is currently a student at SNHU, studying for her bachelor's degree in graphic design. Raven is a passionate worker who always puts her best foot forward. In her spare time, she enjoys sewing, painting, and spending time with her loved ones.
---
Black Jack Productions now specializes in Visual Communications, Web Development, Media Production and Multi-language solutions for businesses and organizations.
We help companies to communicate their message effectively, across psychological, technological, language and culture barriers through visual/logical design, and imaginative presentation strategy.